our benefits
why choose us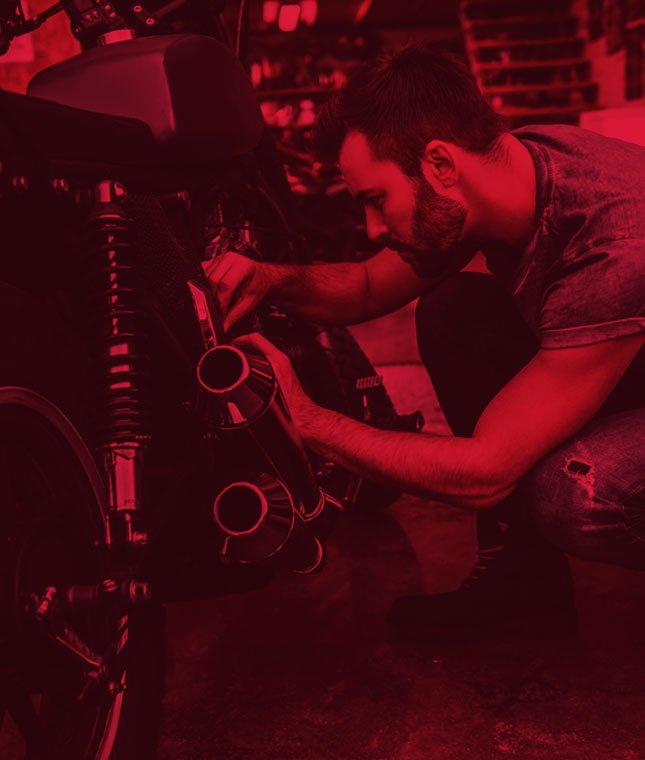 Motorcycles are our Passion
Each motorcycle we customize is a mix of engineering and art. We add those custom touches to make your bike unique to you, including adjusting fitment for not only style, but your most comfortable ride yet. Your bike will feel like a whole new ride again.
Meet new and like-minded folks
We love motorcycles as much as you; that's why we're dedicated to providing the best service around. We're proud of our work and want our customers to be proud of what they ride.
Attention to Detail
Our small but dedicated team works directly with you for the best experience possible. 
Affordable Service
We offer competitive rates and a wide selection of affordable parts. 
Locally Owned
Want to see the what we're about in person? We're just a quick ride to Bonduel, WI. Stop by and check out what we're all about!
For the Ride of your Life
Specializing in personal service, we work with you to add custom touches, fitting your bike for both comfort and style. From custom fabrication, paint work and powder coating to regular maintenance and accident repairs, we have you covered.
How much does "x" service cost?
For most services, we have a general rate of $85/hr. Brakes, tuneups, etc often vary from bike to bike, but if you would like a quote, please visit our shop or Contact Us.
Do you have "x" part?
Check out our Catalog page to browse our dealer catalogs. If you don't see something, call us or fill out our Contact Form for special requests.
Do you make Custom or CNC Parts
We don't do CNC or Laser Cutting in our own shop, but we can put you in contact with those services! We work with partners in the area for anything we can't do in-house.
Where are you Located?
We're located right in the heart of Bonduel, WI. For a map of our location, please visit our Contact page. 
What's your Turnaround Time?
It depends on what's done to the bike, and we'll let you know when you book service work. If you're concerned about a timeframe, let us know and we can expedite your service. 
Do you work on Custom Harleys?
Yes! No matter what you have, we'll take a look at it. For a quote, please Contact Us.